Description
I am 15 years old, and I live in Mt. Prospect, Illinois. I a a kid who lives with autism, so I am in special Ed. This never stops me from achieving my goal.
Note
You can come check out my wiki site. I certainly need help expanding it! I am very happy to contribute to this wiki. Thank you.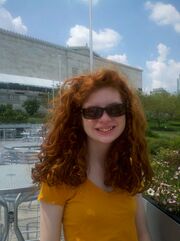 Ad blocker interference detected!
Wikia is a free-to-use site that makes money from advertising. We have a modified experience for viewers using ad blockers

Wikia is not accessible if you've made further modifications. Remove the custom ad blocker rule(s) and the page will load as expected.